Thailand Duty Free Car Experts. Thailand #1 Car Exporter to Israel, Australia, UK, Dubai Exporter to Israel in West Asia. Thailand Pickup Truck Exporter Toyota Hilux Revo Israel and Toyota Hilux Vigo Israel on sale. Australia Dubai Prado Land Cruiser Lexus On Sale
Jim Autos is a family owned and family operated dealership and car exporter that prides itself on customer service and supplies full range of Right hand drive and Left hand drive vehicles from its worldwide destinations in Thailand, Australia, United Kingdom, United States, Europe, Dubai, Oman, Hong Kong, Singapore and Japan.
Our great grandfather established Asia's first dealership in 1911 on four principles of honesty, great price, great quality and great service and every generation has been keeping his promise one deal at a time. We take great pride in being Asia's longest running dealership and prove it by providing exceptional deals on outstanding quality vehicles with unprecedented service. It is no surprise that we are trusted the world over and not only people from Israel, West Asia and Asia rely on us for their automotive needs but we have lifelong customers in every continent of this planet. Don't take just our word for it, please check our Testimonials and see why our family of customers keep coming back to us generation after generation.
| | | | | | |
| --- | --- | --- | --- | --- | --- |
| Israel Continent: | Asia | Israel Region: | West Asia | Israel RHD/LHD: | Israel is a Left Hand Drive Country. |
| Israel Currency: | Israeli new shekel | Israel Currency Code: | ILS | Israel GDP Per Capita PPP: | Israel |
| Israel Country Abbreviation: | Israel | Israel Dialing Code: | Israel | Israel UTC Time Offset: | Israel |
| | | | | |
| --- | --- | --- | --- | --- |
| Major Cities in Israel | Tel Abib | Jerusalem | Haifa | Ashdod |
| Major Ports in Israel | Ashdod | Ashkelon | Eilat | Hadera |
Top Twenty Reasons to Choose Jim
Let us briefly highlight what you will receive when you become part of the Jim 4×4 family…
Asia's oldest running dealership: Serving customers since 1911
Thailand's most trusted car, pickup truck and SUV dealer and its oldest and largest auto exporter
In-depth Auto Experience: Only Thai, Australian, Japan, United States, United Kingdom and Dubai auto exporter with in-depth auto experience
Recognized: Only Thai auto exporter recognized by Chamber of Commerce and acclaimed in all countries of operation including Israel
Family-owned and family-operated for more than a century
Diversity of Customers: Serving distributors, dealers, corporations, NGOs, UN, governments, militaries, mining companies, oil exploration concerns, construction companies, expats and individuals
Diversity of Markets: Exporting to over 100 countries in the world
Value for your money: Our factory direct purchasing allows us to buy in bulk and pass savings to our customers
Fresh Stock: We sell fresh stock of vehicles of latest months and we never pass demo or test vehicles as new
Quick Delivery in money in your bank! We ship vehicles faster than all our competitors
Customer in Control: With Jim you remain in control of the process from the first email to the landing of vehicle on your doorstep
Stability: Our financial and workforce stability and our impeccable 108 years track record has allowed us to grow with our customers
Long-term price competitiveness: We offer lowest overall prices all through the years. We won't bait and switch or bundle lower quality high mileage car or products to make one-time sale. We want a lifelong relationship with our customers
We deliver on our commitments: We under-promise and over-deliver and we always fulfill our commitments. We deal with you the same way before you send the money and after you have sent the money and in good times and in times of shortages
We give you choices: We offer whole range of highest quality vehicles and accessories from our offices in United Kingdom, Singapore, Thailand, Australia, New Zealand, Japan, United States and Dubai
Customer Delight: Customer Service was a top priority for our great-grandfather at the time of our founding and remains our cherished goal today
Best Quality and Best Selection: We seek quality in our people, Quality in our processes, Quality in our services, quality in our vehicles and quality in our products
Thailand's most successful e-Business: We are not only Thailand's largest auto exporter, we are also Thailand's largest and most profitable e-Business
Honesty: Honesty, Integrity, Respect and Professionalism are our core values since the time of our founding
One Stop Solution: Jim Autos is your one-stop solution for all your automotive needs thanks to our presence in all automotive hubs
#1 Car Exporter in Thailand, #1 Car Exporter in Dubai, Oman, Bahrain, United States, Canada and Europe
Jim is not only #1 Car Exporter in Thailand but also #1 Car Exporter to Israel #1 Car Importer to Israel and Thailand and Dubai, Oman, Bahrain, United States, Canada and Europe exporter to West Asia and Asia. Jim is top Thailand pickup truck exporter, Thailand Sport Utility Vehicle Exporter, Thailand MPV exporter, Thailand minivan exporter, Thailand commercial truck exporter and Thailand bus exporter. We also export cars, pickup trucks, SUV, MPV, minibuses, vans, commercial trucks, buses, motorbikes, construction equipment, farming equipment, boats, military equipment, armored cars and machinery to not only Israel, West Asia and Asia but the entire world with the exception of North Korea.
Dubai, Oman, Bahrain, United States, Canada and Europe Pickup Truck Exporter to Israel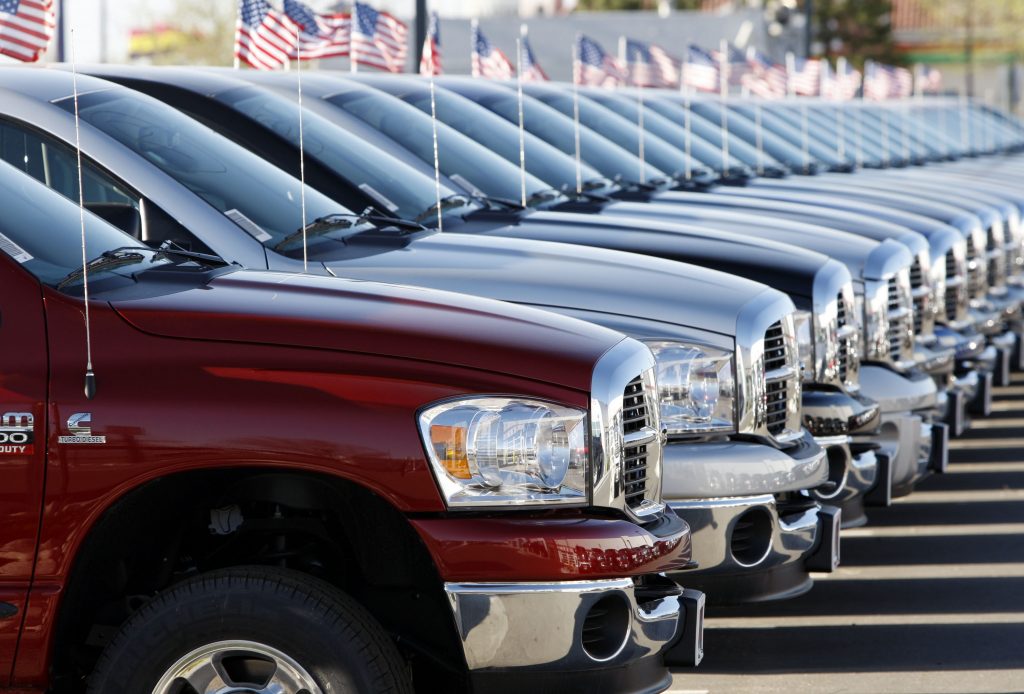 Jim is Thailand Pickup Truck Exporter, Australia Pickup Truck Exporter, Dubai Pickup Truck Exporter, United Kingdom Pickup Truck Exporter, United States Pickup Truck Exporter, Japan Pickup Truck Exporter, Singapore Pickup Truck Exporter, Hong Kong Pickup Truck Exporter, Europe Pickup Truck Exporter, and Dubai Pickup Truck Exporter. Jim exports not only new pickup trucks but also used pickup trucks.
Toyota Hilux is world's most popular pickup truck because of its indestructibility, great looks, superior quality, robust frame, latest technologies and luxury feel. These very reasons make Hilux especially Toyota Hilux Revo Thailand and Toyota Hilux Vigo Thailand popular in Israel. Toyota Hilux Toyota Pickup is the best selling pickup car in Tel Abib, Israel and all across Asia and most of the Toyota Hilux imported in Israel is imported and exported by Jim and its worldwide subsidiaries.
Jim exports full range of pickup trucks including not only Toyota Hilux Revo, Toyota Hilux Vigo, Ford Ranger, Ford Ranger, Ford Ranger Wildtrak, Ford Ranger Raptor, Nissan Navara NP-300, Mazda BT-50, Isuzu Dmax and Chevy Colorado but also Toyota Tacoma, Toyota Tundra, Ford F-150, Chevy Silverado, GMC Sierra, GMC Canyon, Nissan Titan and Honda Ridgeline. Jim has won a mindshare in Israel because of our service, price and quality over decades of exporting to Israel and our popularity is not limited to just the Tel Abib but we have customers in Jerusalem, Haifa and Ashdod as well. Jim is not just Thailand top car exporter to Israel but also Australia car exporter to Israel, United Kingdom car exporter to Israel and Dubai UAE car exporter to not just Israel but West Asia and Asia as well. Jim is Israel Car Import and Export expert from Dubai, Oman, Bahrain, United States, Canada and Europe.
Information about Israel in Wikipedia
Wikipedia article on Israel has the following to say about Israel:
Israel, is a country in the Middle East, on the southeastern shore of the Mediterranean Sea and the northern shore of the Red Sea. It has land borders with Lebanon to the north, Syria to the northeast, Jordan on the east, the Palestinian territories of the West Bank and Gaza Strip to the east and west, respectively, and Egypt to the southwest. The country contains geographically diverse features within its relatively small area. Israel's economic and technological center is Tel Aviv, while its seat of government and proclaimed capital is Jerusalem, although the state's sovereignty over Jerusalem has only partial recognition.[fn 3]Israel has evidence of the earliest migration of hominids out of Africa. Canaanite tribes are archeologically attested since the Middle Bronze Age, while the Kingdoms of Israel and Judah emerged during the Iron Age. The Neo-Assyrian Empire destroyed Israel around 720 BCE. Judah was later conquered by the Babylonian, Persian and Hellenistic empires and had existed as Jewish autonomous provinces. The successful Maccabean Revolt led to an independent Hasmonean kingdom by 110 BCE, which in 63 BCE however became a client state of the Roman Republic that subsequently installed the Herodian dynasty in 37 BCE, and in 6 CE created the Roman province of Judea. Judea lasted as a Roman province until the failed Jewish revolts resulted in widespread destruction, expulsion of Jewish population and the renaming of the region from Iudaea to Syria Palaestina. Jewish presence in the region has persisted to a certain extent over the centuries. In the 7th century the Levant was taken from the Byzantine Empire by the Arabs and remained in Muslim control until the First Crusade of 1099, followed by the Ayyubid conquest of 1187. The Mamluk Sultanate of Egypt extended its control over the Levant in the 13th century until its defeat by the Ottoman Empire in 1517. During the 19th century, national awakening among Jews led to the establishment of the Zionist movement in the diaspora followed by waves of immigration to Ottoman and later British Palestine.In 1947, the United Nations adopted a Partition Plan for Palestine recommending the creation of independent Arab and Jewish states and an internationalized Jerusalem. The plan was accepted by the Jewish Agency, and rejected by Arab leaders. The following year, the Jewish Agency declared the independence of the State of Israel, and the subsequent 1948 Arab?Israeli War saw Israel's establishment over most of the former Mandate territory, while the West Bank and Gaza were held by neighboring Arab states. Israel has since fought several wars with Arab countries, and it has since 1967 occupied territories including the West Bank, Golan Heights and the Gaza Strip (still considered occupied after 2005 disengagement, although some legal experts dispute this claim).[fn 4] It extended its laws to the Golan Heights and East Jerusalem, but not the West Bank. Israel's occupation of the Palestinian territories is the world's longest military occupation in modern times.[fn 4] Efforts to resolve the Israeli?Palestinian conflict have not resulted in final peace agreement. However, peace treaties between Israel and both Egypt and Jordan have been signed.In its Basic Laws, Israel defines itself as a Jewish and democratic state. Israel is a representative democracy[neutrality is disputed] with a parliamentary system, proportional representation and universal suffrage. The prime minister is head of government and the Knesset is the legislature. Israel is a developed country and an OECD member, with the 33rd-largest economy in the world by nominal gross domestic product as of 2018. The country benefits from a highly skilled workforce and is among the most educated countries in the world with one of the highest percentages of its citizens holding a tertiary education degree. Israel has the highest standard of living in the Middle East, and has one of the highest life expectancies in the world.
Israel Car Import Export Rules and Regulations
Please note that even though we have made a great effort in collecting this information about car import regulations in Israel and it was correct at the time of its collection but since car import regulations in Israel and Asia change often, this information is given only as a starting point for your research. This is not the definitive information on car import regulation in Israel. Please re-investigate with relevant authorities when planning your purchase. When your research is complete, please contact Jim as Jim is the leader in Israel car import and export and we can supply full range of vehicles to you in your budget.
Used Car Restriction in Israel
Inspection Restriction in Israel
.
Required Documents when importing in Israel
Import Duty in Israel
Please note that the information below is dated and Import duty and other taxes and dues are being revised so please check current duty and inform us so we may update this information.
Import Regulations in Israel
Transportation and Car Import Info for Israel for Diplomats
This information is written for American diplomats primarily but is valid for all diplomats and non-profit NGO employees:
A car is almost essential for most people assigned to Tel Aviv, certainly for those who live outside the city proper. It is advisable to make sure that it remains in good working condition. Air-conditioning is strongly recommended.The Embassy Motor Pool runs a shuttle service that picks people up at their homes in the morning and drops them off there after work. Employees and dependents receive this service for free for their first six weeks at post. After that, the charge is $2.70 per person per one-way trip. (An equivalent taxi ride is between $5–$15, depending on distance.)Each employee may ship one automobile to post at U.S. Government expense. Nondiplomatic-list employees who have not shipped an automobile may import or buy one without tax within six months of arrival. Employees on the diplomatic or consular corps list may import at their own expense, or acquire locally, one additional vehicle if they have more than one adult driver. Personnel assigned to the Embassy may import any type of car, but availability of service and parts may be limited. A departing employee may sell his/her car to another diplomat.American, European, or Japanese cars can be purchased duty free through local dealers. Locally-purchased new and used cars that meet Israeli standards can be very expensive to convert to meet U.S. standards if one wants to ship it to the U.S. at the end of a tour. On the other hand, for those contemplating shipping a vehicle, it is necessary to take into account the possibility of considerable extra expense to change certain of the car's systems to meet Israeli rather than American standards. For some cars, it will be worth it, while for others it might not be. Several features are mandatory, and their installation may cost as much as $900. These include non-sealed beam headlights, engraved chassis and engine numbers, side lights, and reflector tape strips for the rear of the vehicle. The shipping unit in the Embassy's General Services Office (GSO) strongly recommends that incoming employees get in touch for guidance well before making any final decisions regarding the shipment of a vehicle. Upon receiving a faxed copy of a vehicle's title, the shipping unit can tell whether the car meets Israeli licensing requirements and can provide an estimate of the cost for adapting it to local standards.Tires can be purchased tax free, but large sizes are not always available. Safety belts are required on all vehicles. The inspection required for registration costs about $15.Auto repairs and spare parts are costly. If possible, bring spare parts for exclusive model cars—windshield wipers, antennas, side mirrors, and hubcaps tend to disappear from parked cars. Anti-theft devices such as steering wheel locks and ignition-kill switches are a must. Auto theft has been rising rapidly for the last several years and shows no signs of abating, especially in several of the upper class neighborhoods where Mission employees are housed.Upon arrival, the Embassy GSO assists with registration and getting license plates. There are three types of insurance. The first is mandatory insurance, which is required by the government of Israel. This insurance can only be purchased in Israel and costs between $500 and $700 annually. Cost is based on engine size for ordinary cars and on weight for vans and other large or non-standard vehicles and also the age of the driver. This insurance covers liability for medical and related costs in the event of injury to persons. No vehicle may be registered or driven on Israeli roads without this insurance.Second, the Embassy requires that each employee carry a minimum of $50,000 of property liability insurance, known locally as third-party insurance. This can be purchased locally or through a few U.S. insurance companies. At least one U.S. insurance company that sells insurance for driving in Israel has local representation. If one buys third-party liability insurance from a U.S. insurance company not represented in Israel, it is vital to question the company carefully about how it represents people involved in accidents in Israel. Lack of representation puts one at a severe disadvantage relative to the other parties involved in the accident. It is important to read the insurance policy and understand it.The third type of insurance is collision/comprehensive: It is optional, but recommended. Such insurance can be purchased either locally or through a U.S. insurance company that provides geographical coverage for Israel.There are two potential casualties that all incoming Embassy employees should ensure that their policies cover. The first is the cost of Israeli customs taxes on stolen vehicles. In late 1998 the Embassy was on the brink of reaching agreement with the Government of Israel to exempt the diplomatic personnel in both countries from customs taxes of this nature. The agreement, if it goes through, will cover lost or stolen cars. Employees who have a very low tolerance for risk may want to check their auto insurance to ensure that it covers customs fees in the event of loss, damage or other eventualities. Should the employee encounter a situation where the Government of Israel assesses a customs tax, it can be steep (between $10,000 and $30,000), depending on the type of the vehicle. Until it is paid, the government will not allow the employee to register another car. Local insurance companies automatically add coverage for this customs fee to the policy. Employees, however, should be aware that, while this has not yet happened to an Embassy employee, there have been instances where non-American insurance companies have refused to pay this part of a claim. If one expects to purchase insurance from a non-Israeli insurance company, it is critically important to review the policy carefully to ensure that the company will pay this tax. Not all provide the coverage automatically.The second issue is that not all companies provide coverage for damage or loss of the car while in areas under the control of the Palestinian Authority. There are some areas controlled by the Palestinian Authority that, as of late 1998, were open to Embassy employees, principally Bethlehem. All employees should carefully check their insurance policies to determine whether or not travel into areas controlled by the Palestinian Authority is covered.Gasoline is expensive, but the U.S. Embassy Association (USEA) of Tel Aviv has an agreement to sell tax-free gas coupons that can be used at the stations run by one of Israel's largest energy companies. Even with the savings, gas is significantly more expensive than it is in the U.S.Diplomats and tourists can drive in Israel with a valid U.S. license for their first 12 months in country. After this period, a U.S. license is not valid. GSO can provide details regarding procedures for obtaining an Israeli license.Israel has a complex network of highways and roads, some built over ancient paths, and others started recently. Many of the ancient roads are dotted with ruins of outposts and fortresses. The effort of the government to modernize highly used thoroughfares has paid off in well maintained, well marked highways between cities and major towns. The road system, however, cannot keep up with the number of cars that often cause tremendous traffic jams. The congestion is especially bad at entrances to and exits from the major cities, and within the cities themselves.The signage on major roads usually includes English, so finding one's way around is not a problem, except on dark country roads where the sign might be in only Hebrew or Arabic. Drivers generally obey traffic signs and markings, stay in lane, and stop for red lights. However, some can be very aggressive and not wait their turn. Speeding is also a problem. Motorcycles are a real threat, darting out of nowhere at varying speeds, and endangering all but the most alert drivers. There are many road accidents in Israel, a large number of which result in injury and death. Defensive and alert driving is a must, especially on holidays, when more than the usual number of cars are on the roads.Employees and dependents should exercise caution when utilizing public transportation, as well as in the vicinity of bus stops and other crowded areas (Note: At this time, public buses are off limits). Therefore, a private car is essential in Israel. The Government of Israel allows officers on the diplomatic and consular corps lists to own one car per adult driver in the officer's family. It is advisable to bring a well-equipped air-conditioned vehicle for comfortable and safe transport.American, European, and Japanese cars, whether new or used, can be purchased duty free through a local dealer or a departing diplomat. Local cars meet Israeli, not U.S., requirements. Many employees have found local purchase to be an excellent option. There is more detailed information on automobiles in the Embassy section of this report.Local Transportation Last Updated: 11/18/2003 9:09 AM
Taxis are quick and easy to get depending on location and time of day; but a taxi ride can be expensive. They are usually metered. The fare is read off the meter and cannot be bargained. Receipts can be requested. For slightly higher fare, one can order a taxi for a pickup at home or any other location.Sheruts (shared taxis) run between towns on a predetermined route and let people off at designated stops. Members of the official community find them a useful and economic transportation alternative.Tel Aviv has an extensive bus system, but in keeping with its caution to all American citizens at the end of 1998, employees are urged to exercise caution when utilizing public transportation, as well as in the vicinity of bus stops and other crowded areas. At times, use of buses by the official community has been banned outright, and at other times, this regulation has been relaxed One must check on arrival at post to see the current Embassy regulation on the matter. In any case, all dependents shall comply with whatever security measures the Embassy considers prudent. Tour buses are considered safe.There is a train that runs between Tel Aviv and Haifa every half hour from the downtown station in Tel Aviv, which is located just off the Ayalon highway at the HaShalom exit. The cost is 20 shekels one way. The Herzliyah station, complete with parking, conveniently serves the bedroom communities north of Tel Aviv where many Embassy employees live.Regional Transportation Last Updated: 12/29/2003 8:49 AM
Arkia (Israel Inland Airlines) operates daily flights between Rosh Pina (near the Sea of Galilee), Tel Aviv, and Eilat. Arkia also flies a Tel Aviv-Jerusalem route and conducts air/land tours for those with less time than money. Arkia does not fly on Shabbat.Steamship service is frequent, particularly in summer, between Haifa and Cyprus, Greece, Turkey, and other eastern Mediterranean ports. During the summer, auto ferries run twice a week (Sundays and Tuesdays) between Haifa and Piraeus (Athens), stopping at Cyprus and Rhodes en route. One can also take a leisurely sailing trip to some of these places as well.Direct travel to several neighboring countries is possible, and many Embassy employees take advantage of the opportunity to see more of the region. One can travel from Israel by car to Jordan and Egypt. Travel to Jordan is not complicated but requires advance notification to Embassy Amman, and a few other preparations that one can find out about at post. It is possible to travel to Egypt by car, but it is farther and costlier and requires better planning.Israel is well located for trips all over the Mediterranean and Europe. Air travel is available to Egypt, Jordan, Turkey, Cyprus, Africa, and Europe. Package deals can make the cost of a trip very reasonable.
Jim is top Hilux exporter to Israel including Toyota Hilux Revo and Toyota Hilux Vigo. Israel Car Import and Export from Dubai, Oman, Bahrain, United States, Canada and Europe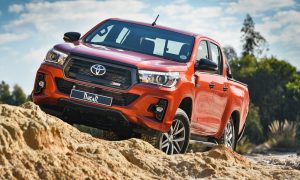 Tel Abib as it is in Jerusalem and Haifa. Hilux is always a great value for money but more so at Jim Autos Thailand, Jim Autos Australia, Jim Autos NZ, Jim Autos UK and Jim Autos Dubai where you get even more value for your money when you purchase Hilux at the cheapest price in the world. Remember, if you did not buy at Jim, you paid too much. No one can beat our quality vehicle at our price. Customers in Israel Import and Export Hilux and full range of Left hand drive vehicles from Jim branches Dubai, Oman, Bahrain, United States, Canada and Europe.
Toyota Hilux is also best suited to the climate and terrain of Israel. It is therefore no surprise that there are so many Hilux admirers and owners in Israel and many of them proud customers of Jim. A lot of Hilux is imported in Israel every year and Jim has carved a significant mindshare in Israel, West Asia and Asia. We though export Ford Ranger Wildtrak to Israel and there are now inquiries about Ford Ranger Raptor. Some other pickup trucks that folks from Israel enjoy are Mitsubishi L200 Triton, Nissan Navara NP300, Mazda BT-50, Isuzu Dmax among others.
Shipping to Israel via roll on roll off (roro) and container from Dubai, Oman, Bahrain, United States, Canada and Europe
There are two main ways to have your vehicle shipped to Israel aboard a ship. The first of these is Roll-on/Roll-off also abbreviated as ro-ro, where a car is driven on and off the ship on a ramp and secured to the car decks in the hull or belly of the vessel. The name is based on the fact that you can just roll on the vehicle onto the ship and roll off the ship once it arrives at its destination. A roro vessel is a parking garage on a ship where every vehicle is braced into position. This is the least expensive shipping method from some ports to most frequented ports but when roro ships are scarce like from Thailand, this option may be more expensive than container shipping and may even not be available for some ports and regions but when available it is still preferred in some countries because of the ease of processing the vehicle upon its arrival in Israel.Beside cars, ro-ro ships can carry all types of motorized, rolling and even static cargo: trucks, boats, buses, motor homes, travel trailers, tractors, excavators, cranes, and other high & heavy equipment and machinery.
Container shipping is safer because the vehicle is packed in a container so no chance of pilfering on either of the ports and schedule is in your control. The container is hoisted on and off the ship while in port by a crane that carefully moves it from the dock to ship and vice versa. We can generally pack one unit in a 20 ft. container, two units in a 40 ft and three units in a 40′ HIQ container. Container shipping is preferred when you want security, safety, control and time frame.
Pickup Truck Exporter has New Toyota Hilux For Sale in Israel and Used Toyota Hilux For Sale in Israel, Price and Pictures from Dubai, Oman, Bahrain, United States, Canada and Europe
All new 2019, 2020 Toyota Hilux Israel is now in stock as is Used 2018, 2017, 2020, 2015, 2014, 2013, 2012, 2011, 2010, 2010, 2009, 2008, 2007, 2006, 2005 and 2004 Toyota Hilux In Israel at Jim Autos. Toyota introduces its beautifully accessorized model Revo Rocco and it is a big hit and Rocco is now available at Jim. We can also Roccofy a used Revo to look like the new Rocco. No one can beat low prices of Toyota Hilux and other pickup trucks at Jim. New Toyota Hilux Revo is the top selling Toyota Hilux in Israel and best selling pickup truck. Toyota Hilux Revo Single Cab Israel, Toyota Hilux Revo Smart Cab Israel and Toyota Hilux Revo Double Cab Israel are available at lowest price at Jim as are the specially accessorized models Toyota Hilux Revo Rocco Smart Cab Israel and Toyota Hilux Revo Rocco Double Cab Israel.
We are committed to giving our customers a different car buying experience than they are used to. Not only are our prices lowest, our quality and service adhere to highest standards set by our forefathers. Your search for a car deal in Dubai, Oman, Bahrain, United States, Canada and Europe may begin somewhere else but it will definitely end here as only at Jim you get the most for your money with no hidden costs and no hanky panky business. We underpromise and overdeliver and our century plus commitment to honesty generation after generation guarantees that there will be no surpises when vehicle arrives on your port.
The Indestructible Hilux Israel On Sale at Thailand Hilux Exporter and Thailand Hilux Dealer
Top Gear once attempted to destroy a 1988 diesel model by crashing it into a tree, assaulting it with a wrecking ball, submerging it in the s and setting it on fire but no luck, Hilux kept on humming. It is that robust because Toyota Hilux Israel is built on a steel frame and can haul up to 1450 kg of load, the 4WD Toyota Hilux Toyota Pickup has protection plates in the bottom to protect the major components. Down below we outline the top ten reasons for buying a Hilux in greater details.
Top Ten Reason to buy a Toyota Hilux Revo Israel Thailand, Toyota Hilux SR5 Israel Australia, Toyota Hilux UK or Toyota Hilux LHD Israel Dubai
Here are some of the reasons why Toyota Hilux Toyota Pickup remains the best selling pickup in Israel:
Indestructible: Hilux Israel is built on a steel frame so it takes a lot to destroy it. The customers in Israel, West Asia or Asia rely on it as does the whole world. It can survive drowning, being burnt and being thrown from a cliff.
Robust: It is a robust truck that can take a lot of punishment and a lot of various climates and even war and come unscathed. Its strong ladder chassis makes Hilux one of the strongest pickup around. Hilux Braked towing capacity can go up to 2500kg. HiLux is a true workhorse and can haul up to 1405kg in the tray itself. Underneath, 4×4 versions come with a number of heavy-duty protection plates shielding the major components.
Best Value for your money: Hilux pricing is competitive with all its rivals but in the long run its reliability and availability of cheap parts and easy repairability makes it the best value for the money.
Safety: Hilux has a slew of passive safety and active safety features that make it one of the safest truck around. It has many braking technologies, seatbelts and a number of airbags. Top end of Hilux Revo Israel comes with anti-lock braking system (ABS), electronic brake distribution (EBD), brake assist (BA), traction control (TC), and vehicle stability control (VSC) to allow you to come a full stop quickly.
User Friendliness: Every Toyota vehicle is made with user convenience and comfort in mind and Toyota Hilux is no exception. There are storage options all through the vehicle and from door controls to steering controls everything is at your fingertips.
Comfort: Whether seating is fabric or leather you sink into the comfortable seat. No matter where you drive it in offroad, deserts, fields, farms, rough terrain, city roads or motorways it still drives beautifully and you are still comfortable. The new Eighth Generation Toyota Hilux Revo Thailand is even more comfortable than Toyota Hilux Vigo.
On Road and Off Road King: No matter where you are driving on rough terrain or a smooth road, your driving experience is wonderful. Hilux is not father's pickup. It feels like you are driving a luxurious sedan but with all the power of a pickup truck. Its ladder frame chassis, comfortable seating and powerful rear suspension gives a smooth ride in all driving circumstances.
Parts, Accessories and Service: Since Toyota Hilux is available in every country of the world its parts and accessories are inexpensive compared to prices of other pickup trucks. Servicing is also easy because most mechanics in the world know how to fix a Hilux even in remote corners of Israel and Asia so it is quite inexpensive to get it repaired if it needs some TLC.
Powertrains: Toyota Hilux is offered in diesel 2400 cc and diesel 2800 cc and in some markets in 2700 cc petrol/gasoline.
Variety: Toyota Hilux Thailand, Toyota Hilux UK and Toyota Australia are offered in a variety of models in Single Standard Cab, Extra Smart Cab and Double Cab in both two wheel drive and four wheel drive.
Toyota Hilux Revo Thailand Models Available for Quick Export to Israel
Cab Type
2018 Toyota Hilux Revo Thailand Models for Israel
Single Cab 4×4
2017 Toyota Hilux Revo Thailand Single Cab 2800 cc J Diesel 4×4 5M GUN126R-BTFXHT
Single Cab 4×2
2018 Toyota Hilux Revo Thailand Single Cab 2400 cc J SWB Diesel 4×2 5M GUN112R-BTMLYT
2018 Toyota Hilux Revo Thailand Single Cab 2700 cc J Petrol 4×2 5M TGN121R-BTMXKT
2018 Toyota Hilux Revo Thailand Single Cab 2400 cc J LWB Diesel 4×2 PLUS 5M GUN122R-BTMXYTWB
2018 Toyota Hilux Revo Thailand Single Cab 2800 cc J LWB Diesel 4×2 PLUS 5M GUN123R-BTMLYT
Smart Cab 4×2
2018 Toyota Hilux Revo Thailand Smart Cab 2400 cc J Diesel 4×2 PLUS
2018 Toyota Hilux Revo Thailand Smart Cab 2700 cc J Petrol 4×2 PLUS
2018 Toyota Hilux Revo Thailand Smart Cab 2400 cc E Diesel 4×2
2018 Toyota Hilux Revo Thailand Smart Cab 2400 cc G Diesel 4×2
Smart Cab Prerunner
2018 Toyota Hilux Revo Thailand Smart Cab 2400 cc J Diesel Prerunner Plus
2018 Toyota Hilux Revo Thailand Smart Cab 2400 cc E Diesel Prerunner
2018 Toyota Hilux Revo Thailand Smart Cab 2700 cc E Petrol Prerunner
2018 Toyota Hilux Revo Thailand Smart Cab 2400 cc E Diesel Prerunner Auto
2018 Toyota Hilux Revo Thailand Smart Cab 2400 cc E Diesel Prerunner Plus
2018 Toyota Hilux Revo Thailand Smart Cab 2400 cc E Diesel Prerunner Plus Auto
2018 Toyota Hilux Revo Thailand Smart Cab 2400 cc G Diesel Prerunner
2018 Toyota Hilux Revo Thailand Smart Cab 2400 cc G Diesel Prerunner Auto
2018 Toyota Hilux Revo Thailand Smart Cab 2800 cc G Diesel Prerunner
2018 Toyota Hilux Revo Thailand Smart Cab 2400 cc Diesel Prerunner Rocco
Smart Cab 4×4
2018 Toyota Hilux Revo Thailand Smart Cab 2400 cc E Diesel 4×4 Manual
2018 Toyota Hilux Revo Thailand Smart Cab 2800 cc G Diesel 4×4 Manual
2018 Toyota Hilux Revo Thailand Smart Cab 2800 cc G Diesel 4×4 Manual Rocco
Double Cab 4×2
2018 Toyota Hilux Revo Thailand Double Cab 2400 cc J Diesel 4×2 Manual PLUS
2018 Toyota Hilux Revo Thailand Double Cab 2400 cc E Diesel 4×2 Manual GUN122R-DTMSYT
Double Cab Prerunner
2018 Toyota Hilux Revo Thailand Double Cab 2400 cc J Diesel Prerunner Manual PLUS
2018 Toyota Hilux Revo Thailand Double Cab 2400 cc E Diesel Prerunner 6 Manual GUN125R-DTFSHT
2018 Toyota Hilux Revo Thailand Double Cab 2400 cc E Plus Diesel Prerunner 6 Manual GUN125R-DTFSHT
2018 Toyota Hilux Revo Thailand Double Cab 2400 cc G Diesel Prerunner 6 Manual GUN135R-DTFMHT
2018 Toyota Hilux Revo Thailand Double Cab 2700 cc E Petrol Prerunner 6 Auto TGN136R-DTTSKT
2018 Toyota Hilux Revo Thailand Double Cab 2400 cc E Diesel Prerunner 6 Auto GUN135R-DTTSHT
2018 Toyota Hilux Revo Thailand Double Cab 2400 cc E Plus Diesel Prerunner 6 Auto
2018 Toyota Hilux Revo Thailand Double Cab 2400 cc G Diesel Prerunner 6 Auto
2018 Toyota Hilux Revo Thailand Double Cab 2800 cc G Diesel Prerunner 6 Auto GUN136R-DTTHHT
2018 Toyota Hilux Revo Thailand Double Cab 2800 cc G Diesel Prerunner 6 Auto Rocco GUN136R-DTTHHT
Double Cab 4×4
2018 Toyota Hilux Revo Thailand Double Cab 2400 cc E Diesel 4×4 Manual
2018 Toyota Hilux Revo Thailand Double Cab 2800 cc G Diesel 4×4 6Manual GUN126R-DTFHHT
2018 Toyota Hilux Revo Thailand Double Cab 2800 cc G Diesel 4×4 6Auto GUN126R-DTTHHT
2018 Toyota Hilux Revo Thailand Double Cab 2800 cc G Diesel 4×4 6Manual Rocco GUN126R-DTFHHT
2018 Toyota Hilux Revo Thailand Double Cab 2800 cc G Diesel 4×4 6Auto Rocco GUN126R-DTTHHT
Car exporter of full range of vehicles to Israel
Jim exports not just Toyota Hilux Toyota Pickup but full range or vehicles to Israel and Asia. Here are some vehicle types we export:
Left Hand Drive Classic and luxury cars
Left Hand Drive Two door and four door Hatchback (car with rear door that opens upwards), sedans (car with a four doors and typical trunk), coupes (closed car with a fixed roof) and convertible/cabriolet/roadster
Left Hand Drive Pickup Trucks as Toyota Hilux Revo, Toyota Hilux Revo Rocco, Toyota Hilux Vigo, Toyota Hilux Vigo TRD, Nissan Navara NP300, Ford Ranger, Ford Ranger Wildtrak, Isuzu Dmax, Mazda BT-50, Chevy Colorado among others
Left Hand Drive Sports utility vehicles (SUV) like Toyota Fortuner, Toyota Prado, Toyota Land Cruiser, Mitsubishi Pajero, Isuzu MUX, Multi-purpose Vehicles (MPV) as Toyota Innova, crossover SUV (that combines features of an SUV with a hatchback) and all terrain vehicles (SUVs & ATVs)
Left Hand Drive Electric and alternative energy vehicles
Left Hand Drive Collections and dealership inventory
Left Hand Drive Recreational vehicles (RVs), motor homes and fifth wheels
Left Hand Drive Privately owned vehicles (POVs) for military
Left Hand Drive vehicles and heavy equipment. Construction and mining equipment
Left Hand Drive Light Duty, Medium Duty and Heavy Duty Commercial Vehicles
Motorcycles, scooters and sport bikes
Yachts, boats and other watercraft
Thailand Car Exporter to Israel, Thailand New Car Exporter in Israel and Thailand used Car Exporter in Israel, Import Car to Israel, Export Car to Tel Abib, Israel.
Jim is number 1 exporter of Thailand Japanese new vehicles and Thailand Japanese used vehicles. In addition to Toyota Hilux, we export full range of vehicles including Car, 4×4 Pickup, 4WD SUV, MPV, Minivan, Luxury Marque, Light-duty, medium-duty and heavy-duty commercial Trucks, small and large Buses, boats, Forklift, Construction and Farm Machinery, Generators, Tyre and Part to Israel, West Asia and Asia from Thailand, Australia, Singapore, Japan, UK, Hong Kong, Dubai UAE, United States, Western Europe and Canada. We guarantee best prices on best quality vehicles and ship them fast. No matter which vehicle or machinery you need, we can supply it. Each vehicle, machinery and equipment is handpicked by our team that prides itself on honesty, great quality, great service and great price. You can be assured that our vehicles are not stolen, accident repaired or flood damaged. Always a honest deal and you can be sure that no scam is ever involved. You will treasure the quality of the vehicle you import from us.
Jim is top new and used car dealer and exporter. Thailand Car Exporter to Israel supplies full range of Thailand vehicles to Israel including pickup trucks as Toyota Hilux Revo, Toyota Hilux Vigo, Nissan Navara, Chevy Colorado, Isuzu Dmax and Ford Ranger, Sport Utility Vehicles as Toyota Fortuner, Mitsubishi Pajero Sport, Ford Everest and Isuzu MUX, Minivans as Toyota Hiace Commuter and Nissan Urvan and Commercial trucks and large buses from Mitsubishi Fuso, Isuzu Trucks and Hino Trucks. Jim s also Australia car exporter to Israel, Dubai UAE Car Exporter to Israel.
Toyota Hilux including Toyota Hilux Revo is our best selling vehicle. Hilux is powerful, sturdy, durable, maneuvrable and good looking especially the new Toyota Hilux Revo with Toyota Tacoma like grill is selling like hotcakes and Jim is Toyota Pickup Expert and no one sells more Hilux than Jim companies. Toyota Hilux Revo Rocco is especially very popular with the customers all over the world and customers in Asia including Israel. New Hilux Revo Rocco is very popular but if your budget does not allow it then we can convert an older Revo into Rocco.
Export of Left hand drive vehicles and Left hand drive Hilux to Israel from Jim branches in Dubai, Oman, Bahrain, United States, Canada and Europe
Israel is a Left Hand Drive Country and we export full range of Left hand drive vehicles from Dubai, Oman, Bahrain, United States, Canada and Europe. As a dedicated vehicle exporter, we have the resources and skills to find the very best new vehicles and the very best used vehicles and export them expeditiously to your doorstep. Jim exports not just cars but also spare parts, accessories and specialized equipment of unmatched quality and unparalleled experience. Jim has been exporting high quality Thailand vehicles, Australian vehicles, Japanese vehicles, UK vehicles, Dubai vehicles and United States vehicles at affordable cheapest prices. We export to 100 plus countries and we ship vehicles quickly and efficiently and all our used vehicles are thoroughly reconditioned before their export. We use our buying power to acquire vehicles at lowest possible prices and then are glad to pass these savings to all our customers with our legendary customer service known in 100 countries and counting.
Japanese import cars to Israel, Japanese cars for sale from Thailand, Japan, Australia and Dubai, Japanese new cars, Japanese used cars, Japanese import cars for sale, Japanese used cars for sale, Japanese vehicles in Thailand, Australia, Japan, Singapore, Hong Kong and Dubai UAE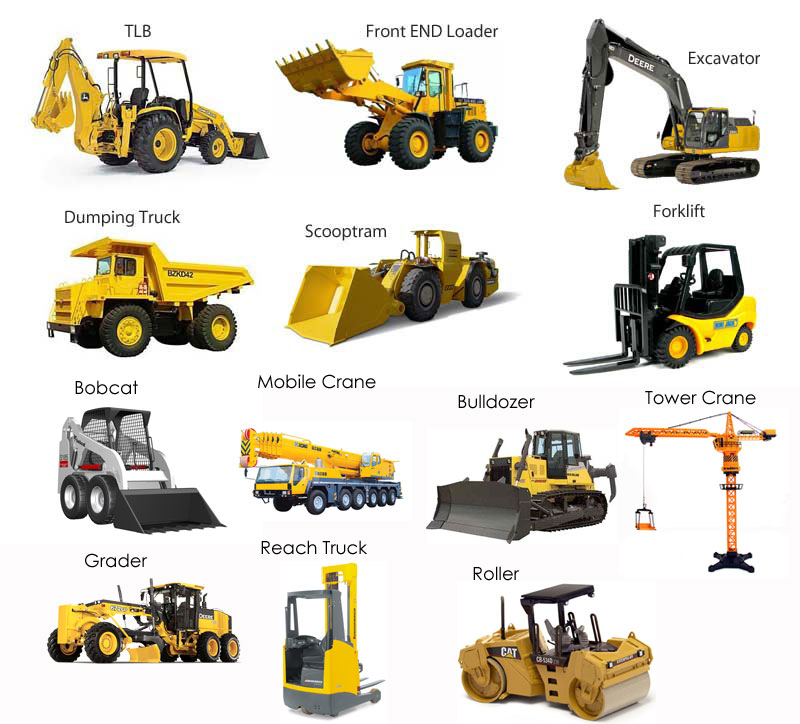 Israel is a Left Hand Drive country so we export mostly Left hand drive vehicles from Jim Autos branches in Dubai, Oman, Bahrain, United States, Canada and Europe. Jim exports full range of vehicles to customers in Tel Abib and other cities of the country including Jerusalem, Haifa and Ashdod from Car auction, Automobile dealer, Used car dealer, companies and single owner.
Our singular focus is to ensure your success as our success lies in your success. If you get highest quality vehicles at lowest possible price as quickly as possible to your doorstep your profits multiply and the number of satisfied customers multiply as you grow, we grow. This has been the secret to our longevity and spectacular success from strength to strength in the past 100 years and more. Whether you are looking for Thai new car, Thai used car, Australia new car, Australia used car, Japanese used car, Truck, Bus, 4×4, dumper forklift, cherry picker, heavy/construction equipment, caravan, hybrid car, buy a car, coupe in Israel, Jim is the most trusted source. Our reputation precedes us in every sector of the industry from Governments, militaries, embassies, non-profit organizations, small and medium organizations, large corporations, car distributors, dealers and individuals the world over and in Israel they know they can rely on us.
New Car Exporter to Israel and New Toyota Car Dealer to Israel
You can buy a Toyota Hilux in Israel car bazar or email Jim at [email protected] or send a WhatsApp message or call us at +66-89-106-5701 for car import and car export of new and used Toyota Hilux Revo Thailand and Toyota Hilux Vigo Thailand as well as all Thailand pickup trucks, SUV, minivans, trucks and buses. Among Thai Car exporters to Israel, Australian car exporters to Israel, Dubai car exporters to Israel and Japanese car exporters to Israel, Jim stands out tall. Jim is the leader of Thai Car dealers, doyen of Japan car dealers, forerunner of Dubai car dealers and leading light of Australian Car Dealers. Our prices are the cheapest and the best and our vehicles of superior most quality.
Used Car Exporter to Israel and Used Car Dealer to Israel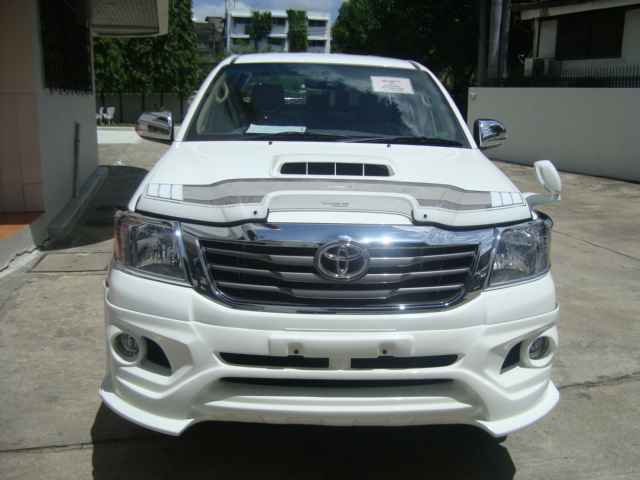 Even though we are Toyota Hilux experts, we offer full range of vehicles from Sedans, 4×4 Pickups, 4WD SUVs, Station Wagons, Hatchbacks, Four Wheel Drive vehicles, Minibus, Trucks, Buses, Motorbikes, Convertible, Damaged Vehicles, ATV, Heavy Machinery & Equipment, Boats / Jet Skis, Panel Vans / Maxis, Minivans, Spare Parts, Vehicle Accessories to customers in Israel, West Asia and Asia. Our used vehicles are of top notch quality, we pick only the choicest vehicles, leaving the quality 4 and below for competitors to fight over. We then thoroughly recondition these premium quality vehicles refurbishing them to Jim Quality Standards sought the world over. We want your complete satisfaction and won't settle for anything else. We know you are counting on us not just once but for every shipment and we have never disappointed our customers, this is why we have thousands of Customers For Life in all corners of this planet.
Dubai, Oman, Bahrain, United States, Canada and Europe Specialized Vehicles Exporter to Israel, West Asia and Asia
Jim is not just top car exporter to Israel but also Dubai, Oman, Bahrain, United States, Canada and Europe top exporter of specialized vehicles to Israel. We export full range of specialized vehicles including:
Custom build ambulances, mobile clinics, mobile blood donation centers and fire trucks
Multipurpose Refrigerated Vans and Trucks for cold transport
Armored vehicles, military vehicles and public security vehicles
Construction equipment including TLB, Front End Loader, Excavator, Dump Truck, Scoop Tram, Forklift, Bobcat, Mobile Crane, Tower Crane, Bulldozer, Grader, Reach Truck and Roller among other
Farm vehicles, farming implements,
Mining vehicles, mining equipment,
Trail sleds and snow fun equipment
Offroad specialized vehicles, ATV,
Jet ski, boats, yacht and all kind of specialized water leisure vehicles.

Dubai, Oman, Bahrain, United States, Canada and Europe exporter of Ambulances and Fire trucks to Israel

We export full range of ambulance and health care vehicles including the following:

| | | | |
| --- | --- | --- | --- |
| Ambulance | Mobile Clinic | Eye Clinic On Wheels | Blood Collection Vans |
| Diabetes Clinic On Wheel | Pediatric Care Clinic On Wheels | Dental Care Clinic on Wheels | Women Health Care Clinic on Wheels |

Our ambulances are designed for safety and are loaded with features that are made with end users in mind both the patient and the staff. Our ambulances are strong and safe and yet surprisingly economical. Most of our ambulances are built on either Land Cruiser hardtop or Toyota Hiace but we do build on other vehicles at customer's request. We offer ambulances according to your budget. For developing countries we can build very basic dirt cheap ambulances on Suzuki Every with upgraded suspension and we can build multi-room mobile clinics build on truck chassis. You can start with a lower option vehicle and add options as your budget allows it. We are a family owned and family operated business prides itself on honesty, great price, great quality and great service. In addition to ambulances we can also supply top quality EMS medical patient handling equipment for emergency and rescue operations and for normal hospital care. We have been supplying top notch vehicles and accessories and personalized service to first response community in Israel and Asia.

We can custom build mobile clinics on Hiace vans, Toyota Land Cruiser Hardtop, Ford F-450, Mercedes Sprinter to commercial truck chassis or semi-trailer. Commercial truck based mobile clinics will have multiple rooms for consulting, reception, recovery and treatment/surgery and may even have staff accommodation areas.

While both ambulances and mobile clinics can be built on 2wd and 4WD vehicles large clinics can be built on 6×2 or 6×4 trucks. Mobile clinics have lockable drug cabinets and drawers for record storage. The patient bench has an elevating head end and provisions for storage below. Mobile clinics for blood pressure/diabetes, eyecare, dental/oral health, mammography, occupational health and dialysis are also available. We have the right solution no matter what you need.

Fire Trucks, Rescue, HAZMAT, Special and Command vehicles to Israel

We build fire, rescue, investigation units, ERU (Emergency Response Units), Modular Rescue Units, First Responder vehicles and HAZMAT vehicles in your budget without compromising the essential functionality that's essential to the important work the men and women involved in first response and other investigation / emergency services. Fire trucks built on vans and trucks are available not only for Israel, West Asia and Asia but every country in the world. We can also custom build HAZMAT, rescue, forest fighting and command vehicles in accordance with your specification for worldwide destinations. Our firefighting vehicles are built on all wheel drive vehicles which we can equip according to your budget.

We can also supply aluminum and steel aerial fire and rescue apparatus to meet all your requirements. No matter how high an aerial ladder you need, the chances are we can supply it.

Custom built rescue vehicles built on vans or trucks are as sturdy as our fire fighting vans and trucks. Rescue vehicles are custom built to your requirements and we can include any additional equipment you may require.

Our Hazardous material (HAZMAT) vehicles are fully equipped for hazmat operations of all kinds and we can build them on either a van or a truck to fit your budget.

Mobile Command Posts

Fighting fire and handling disaster require a fully equipped mobile command vehicles.

The field of activities of mobile command vehicles, regardless of the specific operational situation, generally include:

Management of the entire operational procedure
Transport and support of the operational leader/staff
Transport of command materials
Handling of radio transmissions to the operation site
Handling of radio transmissions between the operation site and a superior guiding authority

This vehicle is often described as a mobile office with comprehensive equipment in the vehicle interior.

Modified Tourist Cars and VIP Van Conversion to Israel

Whether you want to convert a Hiace or some other van with luxury VIP seats and other luxury comforts for tourists or your executives. Jim can supply Touring Vans and VIP converted vans to Israel, West Asia, Asia and the world. Depending on your budget, we can do either some cosmetic changes or do a full fledged transformation into a luxurious experience. The conversion begins with seating and we offer a range of options from bucket seats, King Seats, First Class seats, business class seats, reclining seats, power reclining seats and even sofas. If you want to install a convertible bed for your CEO then we can also do that.

Our conversion is not limited to seats, we also change the flooring to meet your taste. Whether you require wood finish vinyl or a carpet of various level of plushness then we can do that as well.

The next area we pay attention are the ceiling and sides and we can beautify it in different ways to match your taste. Then comes LED lighting, then AC and finally entertainment system to match your budget. Finest woodwork or carbon work is installed on doors, steering, gears and front panel. On larger vehicles we can install bathrooms.

We can install accessories on the outside of the vehicle to further beautify the vehicle ranging from front guards, bumpers, roof cladding, roof rails and body cladding.

Business Office on Wheels to Israel

You need the most comfortable vans for your executives. Your CEO and senior staff can hold meetings while travelling to other cities or to an important event. Senior executive can remain productive while heading to and from the airport. It can be a variant of the luxury VIP van described above or a complete rethink with super-VIP seats from executive seats, reclining and swivel seats, sofas and even convertible bed. If you want a dream office on wheels then go no further, business executives in Israel can now be productive and comfortable while they travel in style. Custom flooring, side paneling, ceiling accents, railings and carpets to noise cancelling private space are all in your reach. We can also add ergonomic work desks that can fold out or be a permanent fixture with all charging and connectivity options you might need. Of course internet savvy smart TV will allow you to make conference calls and make powerpoint presentations on the go. The beautiful lighting will match the quality of executive business van that you desire. A pantry with fridge, oven and an electric kettle will keep you hydrated and fed.

We can also create display and demo vans where you can take your business to your customers where-ever they may be. We can build a mobile shop or create a showcase for your products or a product demo van.

Dubai, Oman, Bahrain, United States, Canada and Europe Exporter of Refrigerated and other Custom built van and truck bodies to Israel

Our high quality refrigerated vans and refrigerated trucks can transport Vegetables, Fruits, Dairy Products, Chocolates & Pastries. Cooked & Prepared Foods, Meat, Sea Food, Flowers, Deep Frozen Foods, Ice cream, Medicines and Vaccines safely at the required temperature to you destination.

Dubai, Oman, Bahrain, United States, Canada and Europe Exporter of Armored vehicles, military vehicles and public security vehicles to Israel

We specialize in providing bullet-resistant lightly armored and fully armored cars, pickup trucks, SUVs, trucks, buses and VIP limousines to consumers not just in Israel, West Asia and Asia but the entire world.

We can convert your Japanese, American or European car, SUV, van or MPV into a personal fortress against the rising tide of crime and terrorism. Some of the vehicles that are popular with the folks who want their vehicles armored are Toyota Fortuner, Toyota Prado, Toyota Land Cruiser 200, Land Rover Range Rover, GMC Yukon Denali, Lincoln Navigator, Ford Expedition, Ford Everest, Mercedes Benz Maybach, S500, S 600, G550, AMG G55, AMG G63 to various Porsche, Lamborghini, Lexus, BMW, Audi and Lexus models. We can even get buses armored to your specifications.

No matter what armoring standard you require, B4, B5, B6 or B7 we can implement it on the vehicle of your choice. Whether you want your coupe, sedan, hatchback, pickup truck, SUV, MPV, Van, truck or bus armored Jim is the right place to contact. We also export Special Purpose APC Vehicles for law enforcement community in Israel and beyond. These vehicles can withstand not just rifle bursts but also armor piercing projections.

Whether you require Cash in Transit vehicles, APC, Police vehicles, SWAT vehicles, BATT vehicles or prisoner transport vehicles we have the right vehicle in your budget. Whether you are looking for bulletproof and armored executive SUVs, luxury sedans, special purpose vehicles, personnel carriers, police cruisers, Water Cannon/Riot Control or cash-in-transit vehicles we have a solution just right for you. Individuals, governments, militaries, banks, law enforcement agencies to successful businessmen are glad to buy a high quality armored vehicle from us as they get a cost effective armored vehicle that does not compromise on safety and quality.

Armored Cars: Our armoring process is so discreet that no one can tell an armored car from a non-armored one meanwhile the occupants of our armored car can withstand not only rifle or handgun assaults but also grenade attacks. We neither sacrifice form for function nor price for safety. Some of the popular armored models are:

Armored Mercedes S-Class S560 Israel
Armored Mercedes Mayback S560 Israel
Armored Mercedes Maybach S600 Israel
Armored Mercedes Benz S550 Israel
Armored Toyota Camry Israel
Armored Toyota Avalon Israel
Armored Lexus LS460L Israel
Armored Mercedes Benz CLS Class Israel

Armored SUVs: Almost any SUV you desire can be made bulletproof, but here are some of the most popular: Israel

Armored Toyota Land Cruiser 200, Israel
Armored Nissan Patrol, Israel
Armored Mitsubishi Pajero, Israel
Armored Land Rover Range Rover, Israel
Armored Mercedes Benz G63 AMG, Israel
Armored Lexus LX-570, Israel
Armored Toyota Sienna, Israel
Armored Cadillac Escalade, Israel
Armored Nissan Armada, Israel
Armored GMC Yukon Denali, Israel
Armored Chevy Suburban, Israel
Armored Jeep Grand Cherokee, Israel
Armored Toyota 4Runner, Israel
Armored Toyota Fortuner, Israel
Armored Toyota Prado, Israel
Armored Toyota Sequoia, Israel
Armored Infiniti QX80 and Israel
Armored Mercedes Benz GL Class Israel

We can armor them to either B4, B5, B6 or B7 level

Armored Limousines: Now you can travel in group in style and remain uscathed, here are some of the most popular armored limosuines: Israel

Armored Limousine Mercedes Benz G63 AMG Israel
Armored Limousine Mercedes Benz Sprinter Israel
Armored Limousine Cadillac Escalade Israel
Armored Limousine Lexus LX-570 Israel
Armored Limousine GMC Savana Israel

Armored Buses:


Tourist groups and executives can now travel in class and be safe from trouble makers, here are some of the most popular armored buses: Israel

Armored Bus Ford F-350 Israel
Armored Passenger Bus Ford F550 Israel
VIP Armored Bus Ford E350 Israel
Armored Bus Ford E350 11 Passenger Van Israel
Armored Bus Toyota Hiace Commuter Israel
Armored Bus Toyota Coaster Israel
Armored VIP Bus Ashok Leyland Israel

Dubai, Oman, Bahrain, United States, Canada and Europe Exporter and Supplier of equipment for Dredging Industry, Earthmoving, demolition and mining industries. Heavy Plants and Construction Equipment to Israel On Sale

Whether you are looking for construction vehicles, construction equipment or earth moving equipment, Jim is the best resource. If you are looking for new or used plants then we can supply whole plant over to you.

Heavy Earthmoving Equipment:

Dump Trucks Israel, Earthmoving Attachments Israel, Excavators Israel, Motor Graders Israel, Track Dozers Israel, Wheel Loaders Israel

Mining & Service Equipment:

Crane Trucks Israel, Diesel Tankers Israel, Service Trucks Israel, Tip Trucks Israel, Water Trucks Israel

Construction Equipment:

Air Compressors Israel, Diesel Trailers Israel, Compact or Mini Excavators Israel for general excavation and site preparation projects, Mobile Cranes Israel, Pressure Cleaner Trailers Israel, Rollers Israel, Service Trailers Israel, Skid Steer Attachments Israel, Skid Steer Loaders Israel Trenchers Israel

Dredging Equipment:

Selfdriving amphibious vehicles Israel, hydraulic long reach machines Israel, material handling machines for harbourwork, dredging pumps, generator sets and work pontoons. Amphibious Excavators and Long Reach Excavators available

Forklifts Israel:

Electric Counterbalance Forklift Trucks Israel, LPG Counterbalance Forklift Trucks Israel, Diesel Counterbalance Trucks Israel, Heavy Counterbalance Forklift Trucks Israel

Warehouse Equipment Israel:

Electric pallet trucks Israel, Pallet Stackers Israel, Reach trucks Israel, Tow trucks Israel

Range of Construction Vehicles and Equipment

We export full range of Construction vehicles, construction and earthmoving equipment including:

TLB
Front End Loader Israel
Compact or Mini-Excavator (under 8 ton) Israel
Crawler Excavator and Wheeled Excavators Israel
Smooth Drum Compactors Israel
Track Loader Israel
Crawler Dozer Israel
Crawler Loader Israel
Crawler Carrier Israel
Dump Truck Israel
Aggregate Equipment Israel
Scoop Tram Israel
Light Towers Israel
Forklift Israel
Bobcat Israel
Mobile Crane Israel
Tower Crane Israel
Bulldozer Israel
Grader Israel
Reach Truck Israel
Road Equipment Israel
Wheel Loader Israel transport load over small to medium distances
Roller Israel

Dubai, Oman, Bahrain, United States, Canada and Europe Exporter of Farm vehicles and farming implements to Israel

Jim exports full range of agricultural equipment, tractors and loader

Tractors and Loaders Israel: 4WD/Track Tractors (370 – 620 Engine HP) Israel, Row Crop Tractors (140 – 400 Engine HP) Israel, Specialty Tractors (75 – 155 Engine HP) Israel, Utility Tractors (22.4 – 140 Engine HP) Israel, Utility Tractor Attachments Israel, Front End Loaders Israel, Scraper Systems Israel,

Farm Equipment and Technology Israel: Cutters and Shredders Israel, Harvesting Equipment Israel, Hay and Forage Equipment Israel, Planting Equipment Israel, Precision Ag Technology Israel, Seeding Equipment Israel, Sprayers & Applicators Israel, Tillage Equipment Israel,

Agricultural Tools and Equipment Israel: Loaders Israel, Home and Workshop Products Israel, Used Equipment Israel

Dubai, Oman, Bahrain, United States, Canada and Europe Exporter of Offroad specialized vehicles, Side by Side and ATV to Israel

Whether you are looking for 2 passenger, 3 passenger or 6 passenger UTV or Side by Sides or Single-rider or dual rider ATV we have the right side by side and ATV to fit your budget. Four Wheeler All Terrain Vehicles are very popular not just with enthusiasts but also law enforcement, search and rescue and military community. Recreation utility ATV are extra tough to navigate rough terrain with full load. Police off-road ATV are just as tough with police lights and horn You ride it like you would a motorcycle, by straddling the seat and controlling direction and speed using handlebars. This means you'll have an agile machine that's capable of handling any kind of terrain. Many models roll out of the factory ready to handle fairly compact material, so if you spend most of your off-roading time on something softer, like sand, you'll want to look for models built specifically for this purpose or upgrades to help the model you have. ATV or Quads are sturdy and durable. The four-wheel design is meant to help you overcome even the toughest of obstacles while still keeping you planted on the ground. Keep in mind though that you should always be wearing the most essential safety gear, especially a helmet, as accidents do happen.

While there are lots of different ATV models built for a variety of purposes, many of them can be placed into one of two categories: recreation and utility. Traditionally, many people think of ATVs as an off-road vehicle used for fun trail riding and there are certainly lots of models that can help you with that. In fact, if you want extra speed and more agile handling, you can ask about sport models for the extra thrills.

Though it's less common, there are also utility ATVs designed for labor and more task-oriented work. This can mean a variety of things. It can help you with towing and hauling on larger properties or just help you cross rough terrain a little faster. You can also use ATVs for hunting and can even get a model designed with special hunting features and camo paint jobs. And what's great is that these ATVs can still handle the trails, so you can use your quad for some weekend fun.

With an offroad SSV (Side by Side Vehicle) you can take on any terrain with the basic Sport SSV or medium range Utility SSV or top range Recreation and Utility SSV. Rapid Response SSV are made for search and rescue professionals. You can add snow and mud capability to the regular ATV but you can also buy Utility Snowmobiles made specifically for navigating the snow.

Dubai, Oman, Bahrain, United States, Canada and Europe Exporter of Jet ski, boats, yacht and all kind of specialized water leisure vehicles to Israel

We supply and export full range of water vehicles from watercraft to jet skis to waverunners, small boats to large boats to yachts. Whether you are looking for a watercraft for performance, recreation, sport fishing or touring we have the right watercraft for you. We also supply boat trailers that meet your requirements. A personal watercraft (PWC), also called water scooter, jetski, and comically a boatercycle, is a recreational watercraft that the rider sits or stands on, rather than inside of, as in a boat. From Jet boat, wakeboard boat, scooter, ATV, UTV, runabout, slingshot, outboards, personal watercraft to boot trailer Jim is the right choice. Our quality is the best and our prices even better than best. Jet boats are perfect for recreational activities such as wakeboarding, waterskiing, and tubing, fishing boots are designed to maximize your fishing pleasure while pontoon boats are great for relaxing in the sun, tubing or fishing with your family. Jet Skis and other personal watercraft (PWC) are designed for fun.

Easy Steps to buy a car, pickup truck, SUV, MPV, minivan, commercial truck, buses, armored vehicles, motorcycle, ambulance, mobile clinic, firetruck, PWC, boat, yacht, construction, farming or mining machinery from Jim for Israel

Ordering from Jim is quite easy, here are five easy steps to get your vehicle to your door step.

Selection, Invoice and Payment

You Email us at [email protected] or call/WhatsApp/Viber at +66-89-106-5701 to indicate which vehicle you are most interested in new or used, we sell full range of RHD and LHD vehicles and machinery from Thailand, Australia, Dubai UAE, UK, Hong Kong, Japan, Europe and USA. Please also indicate your destination port and country. All our vehicles are of top notch quality, we handpick every used vehicle and recondition it to our exacting standards
We give you the C&F (Cost of the vehicle plus freight to your port) pricing of your chosen vehicle.
When you are ready to place an order, we send you a proforma invoice via email

Payment, Documentation and Shipping

You pay for the vehicle via wire transfer (Telegraphic Transfer) and send us a receipt.
We obtain export documentation and load the vehicle in the earliest vessel heading your way to Israel via your preferred shipping mode

Drafts and Pictures Emailed

We send you loading pictures and email you draft BL and draft Commercial invoice and your ship schedule.
You alert us in advance if you require any specific documents

Documents Couriered

Documents are couriered out to your address in Israel

Vehicle Arrival, Clearance and Registration

Vehicle arrives in Israel and you work with your Customs agent to clear the vehicle.
You have been in touch with your Customs clearance agent before you started the purchasing process so you are aware of the procedure and all involved costs.
Once the vehicle is cleared you pick up the vehicle and get it registered.